Customer Feedback It's what our customers say that means the most to us
After a few rides around in my Hood Jean I could affirm that these riding trousers are really, really, really good. The denim stretch is comparable to normal jean stretch, perhaps I could have gone for a smaller size but maybe it would have resulted in wrong choice for the hottest days of the year, but I mean, I'm trying to find something to say…reality is that I'm absolutely pleased with it!
Great trousers, once more, enormous feeling of quality and protection.
Riccardo

I've just received the jeans and I am delighted with them. Being tall is hard enough to get properly fitting bike gear so when I found Hood I was very happy. I've been aware of you for some time now but never got around to ordering. I thought it was about time to get proper bike gear, so ordered.
The fit is perfect super-soft to touch and with armour…boom perfect. I'll be looking at getting at least one more pair in the not-too-distant future. Thank you so much I'm very happy indeed to own them.
Alex

I just got my jeans today and man I am absolutely blown away by the quality and the fit. It was so hard finding jeans that would fit my small body but I am incredibly glad I found you guys because these jeans fit very well!
I am also very impressed with the amount of protection these jeans give being virtually fully covered with k-tech para-aramid and coming with d3O pads.
I am extremely happy with my purchase and I hope you guys keep doing what you do!
Hank

Unfortunately, a deer decided it wanted to cross the road at the exact point I was riding and ran into the side of the bike and took me out at about 40mph, the bike went about 50 metres down the road and I went about 20 metres down the road, I didn't have the knee protection in but was very pleased at how well I was protected by just the jeans.
Thanks,
Andrew

Hello Julie,
For info I received the jeans. I also had to put them to the test. I crashed in them on Saturday morning. They did their job. It was a very high-speed crash and I went down hard on my right side and tumbled along a motorway. The jeans were holed at the knees but I have no fractures in my legs or hips. My hands were not so lucky and I broke two bones in my left hand. I'll be ordering another pair. I have the remnants if you want them. The fire brigade cut them up to the knees though.
Best Regards
Jeremy

Just a quick one to say thank you. I've been waiting for a dry day to try out the jeans on the bike – which I did today. They are really comfortable on the bike, and worked really well off the bike going into shops etc. The stitching and construction are high quality, + I'm really glad I went for the ghost armour; you can hardly feel it on the knees. walking. or with knees bent on the bike. Your fitting/sizing advice in advance of my purchase was spot on.
Another very happy customer.
Best wishes
John

Hi Julie, received my jeans this morning, they're amazing, I'm gonna be ordering 2 more pairs in the next few weeks, love them, and they're comfy as!
Thanks

My jeans arrived today and they are perfect!
• Waist – right on the money
• Thigh – Always the tricky measurement for me but the Hood jeans are bang on!
• Length – spot on for use with bike boots
• Armour – fits securely where it's needed
• Pre-order advice – you clearly know your product extremely well.
• Delivery – prompt
• Recommendation – absolutely no doubt that Hood are great to shop with and I would recommend you guys to anyone.
Robert

I was the lucky winner in a Bennett's competition and as such won a pair of SK11 jeans. After owning them for a little while I just wanted to pass on my comments. They are comfortable and stylish. Even in the heatwave they're not too hot and are a joy to wear. I can't recommend them enough, they're a fantastic pair of jeans.

Dear Julie and family, I am amazed that the SK11 jeans I ordered on 6/3 arrived at my door, in the U.S., in 5 days. I unpacked them and am super impressed with the quality and fit. I really appreciate the meticulous construction and craftsmanship. They fit wonderfully. The D3O Ghost armor is virtually invisible and super pliable. Once the rain stops, I'll give them a road test.
Thanks again for a fantastic experience.
Dean

Hi Julie,
The 36 x 34 K7s fit like a dream of special blue pyjamas to wear on a motorcycle. The denim is so soft you don't want to take the jeans off. I was riding in 77F degrees today and the air was cool going up my short boot into the leg all the way to my thighs as if there was suction bringing in the air. I've never had a pair of jeans or any pants cause air to flow into and up the legs like this. The Ghost Armor is the obvious choice, not only so easy to adjust at the knee with the long strip of Velcro inside the pocket, but you don't feel the armour, not at all, and you can't see it from the outside. The K7s are beyond what I expected.
James

I got my pair of Hood K7s a couple of weeks ago and I must say they are the best pair of aramid armoured jeans I've owned in my 24 years of riding. Even though they are fully lined and fitted with the level 2 D3O armour, they are perfectly comfy and give me full confidence I'm as protected as I can be if the worst should happen. Unless it's raining, they are now my go-to riding trousers.
That Ride "Best Buy" Triangle and glowing review from John Milbank at Bennetts are well deserved. Well done and keep up the good work!
Graham

Thanks for your email. Just to say that I received my new jeans this week and had a first ride out in them yesterday. Without doubt, one of the best pieces of kit I have ever bought; great fit, feel, and look. 10/10. Rest assured I'll be purchasing another pair soon.
Many thanks for the excellent service. All the best to you and your team.
Rob

I just received my SK11 Jeans and wanted to let you know that I'm honestly impressed by them. The material, the quality of your work, the cut and the features are just awesome. Believe me, I know what I'm talking about, because I literally tried half a dozen motorcycle jeans over the past two months and they all completely failed to satisfy my needs and expectations of protective motorcycle jeans.
Therefore and because of your extraordinary service I will recommend you strongly to all my friends who are looking for motorcycle jeans.
Oliver

I appreciate the email and your family's work in providing such a great product and service. I purchased a pair of your jeans over four years ago, and used them religiously. I put the knee protectors to use on construction sites, had a few low-speed spills, travelled 50,000km through all kinds of terrain, and the jeans are still intact. I do think it's time for maybe a less 'used' pair though!
Just to let you know, I'll keep on supporting HOOD as long as we're both around!
Cheers from California… Jorge

I bought a pair of Hood motorcycle jeans from you in 2013. Yesterday I came off my motor Scooter after skidding on a diesel spillage on a bend at around 40mph. I am pleased to say that your product works as advertised and am so glad I have them.
Trevor

I have just received the pair of jeans. All I can say is that these is the best pair of jeans I have ever tried on.
I was very impressed with the fitting, which is great for me, and even more impressed with the quality and the feeling of the inner liner. It is so smooth! I know they are a bit heavier than normal jeans, but other than that they feel and look like normal jeans. I have not tried them on the bike yet, but they do definitely feel like I can wear them all day.
Many congratulations for the product you have put together.

Recently had a proper off wearing a pair of Hood jeans. Leaving aside comments about drivers going the wrong way on one-way streets, never mind that I never thought it would happen to me, what I can say I will definitely be replacing these jeans like-for-like. Several holes and slide abrasions in the outer jean material but the inner full-length liner completely held and I feel the overall package really cushioned a number of pretty significant hits. Three days on and although I have a busted collarbone, my legs are fine. Keep in mind that my Hood jeans have been worn and washed countless times over more than 3 years – they are not straight out of the packet. Also, in this case the car hit me before the bike – on my thigh. Big bruise but no fracture. After seeing the damage these jeans soaked up, I am also going to throw away a pair from an alternative brand that do not have the inner all the way down the leg – pointless.
Highly recommended.
Jonathan

I just wanted to report that I received the SK11 jeans AAA jeans today and I'm happy to say that they are perfect! The dimensions are just right and the quality of materials and work is spot on!
Kai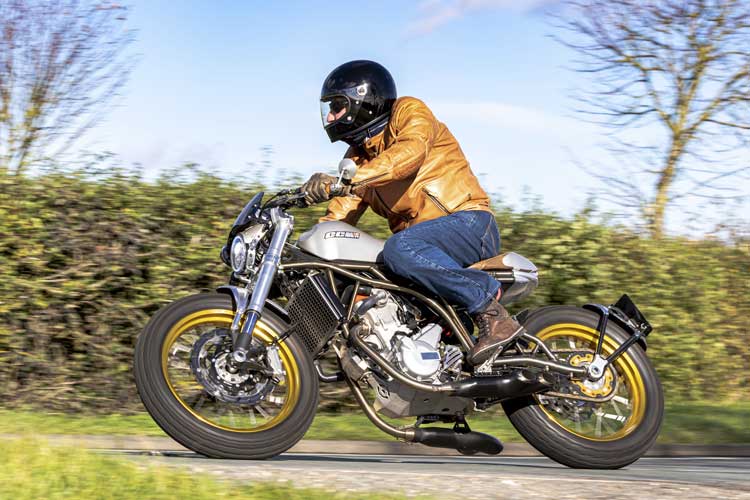 Just a quick email to say……. loving my new Hood jeans, here's a photo from last Sunday.
Dave

I crash tested your jeans today LOL. I had the utmost in confidence knowing my butt would not end up swiss cheese as I slid on it for about 20-30 feet at 40+ :). Thank you for making the jeans that literally saved my butt earlier today! :).
Mike

I have just tried your K7 jeans and they are outstanding in terms of the fit and all-round quality, style and comfort. Having recently tried on a number of other brands Hood are by far the best and are very keenly priced for this level of comfort and protection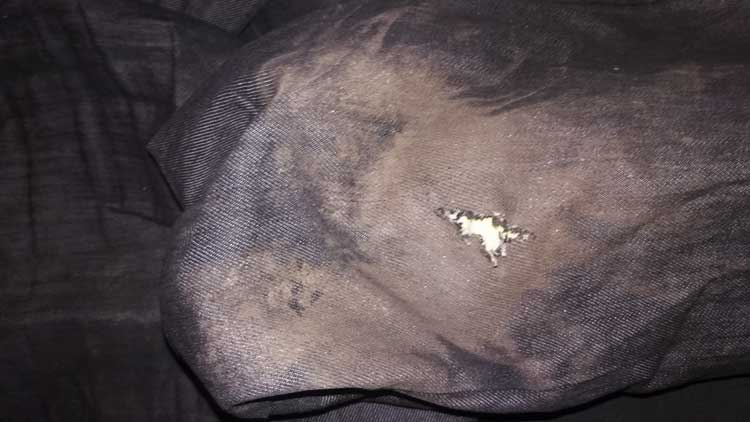 I thank you very much Julie! I have a testimonial for you with pictures. My jeans came (much earlier than I expected) as I was leaving for my 600-mile trip to The Dragons Tail me new Hood Jeans came FedEx, I changed into them real quick and left. We made it to destination slept woke up and hit the Dragon aka Deals Gap (318 curves in 11miles) if you're unfamiliar. I had quite a mishap. I don't want to state mph on the record. Look at pictures and guess. Your jeans did what they were supposed to saved me lower half from injury! They were 1 day old, only damage is scraped hole in denim. Please see attached photos. Once again thank you very much.
Life time customer

Hello, an update. A couple years ago I had the unfortunate opportunity to test out one of your jeans. A texting teenager veered into my lane from oncoming traffic and hit me head on. Needless to say, I went for a flight then skidded across the intersection. Not a mark on me. I didn't even get burned from the friction. I am astonished how well my jeans performed; I knew they were great quality but this was beyond expectations. The ambulance crew was shocked because they looked like regular jeans. And these were your older model (I've since replaced that pair). I will continue to be a loyal customer and can't thank you enough for saving me months of pain. I will be ordering again and again. Well done! Please pass my thanks on the all of your team members. Please stay safe and I hope you all know that you're making a huge difference.
Brian

Hi, I bought some Jean's from you around the end of April; last weekend was my first time wearing them and also my first bike accident. The Jean's are amazing, a 40mph slide down the road and the only damage to the Jean's is a scuff on the left leg and the left rear pocket stitching has been ripped apart leaving the pocket hanging off, without these Jean's on I think things would have been a lot worse. Regarding the pocket, I could remove it totally and continue to use the Jean's, however they would look odd. Do you do a repair service. Kind regards.
Chris
Response – we did manage to repair the back pocket for Chris

How can I even start to review my new Hood K7-AA jeans??!! I'm the sort of person who researches over and over; videos, internet research and in-store hands on, I've been doing this since January trying to find a pair of denim bike jeans but I couldn't find anything that was just right and didn't cost a fortune. (Read that as sales persons worst nightmare!) I first came across Hood Jeans in March but dismissed them given that I couldn't try them on and get my hands on them for a good look. But time after time their name came up and my research and their testing really made them stand out from the other brands. I finally bit the bullet and ordered a pair without touching last week; plenty of research and messages to Chris the owner (sorry Chris) WHAT HAD I DONE?! This sort of purchase was so out of character for me. 5 days later the parcel arrives, on picking it up it felt lighter than I expected, compared to their rivals, had I made the right decision or was something missing? On opening the package, everything was there (jeans, hip & knee armour and the choice of a free exchange if they weren't right the first time) the jeans looked and felt amazing. On first trying them on they didn't let me down, they fit true to size and looked like a pair of high street jeans. I had upgraded the armour to the "Pro armour" it felt a tad bulky on fitting but not too uncomfortable and still look like a pair of jeans would wear to the pub. On my first test ride today; 40-50 miles or so the jeans felt great. The temperature was 18° and I could hardly tell I was wearing them, they felt cool. A little tinkering with the knee armour to get it in place, but that's expected. You can tell that the armour is there as the knee area felt a little tight but for me it's worth the upgrade to make the jeans a level 2 product. The bum area also felt snug when I was moving around on the bike but when I was sat planted the jeans felt really good. On getting off the bike I had a huge smile across my face. Had I made the right decision? Absolutely! All that time researching had paid off. The customer service from Chris & Julie was great and the product did exactly what they had promised. A stylish, comfy & extremely wearable pair of riding jeans. A super critical 9.5/10 given the bulky knee armour and tight bum. No other jeans have got anywhere near that score! Hood jeans, thank you & if you ever need a brand ambassador give me a shout any day!

Jeans arrived bang on time and are a perfect fit. They are incredibly comfortable to wear on and off the bike and thank you again for producing such a good product.
Iain

What a stunning pair of jeans! I rode a little over 300 miles today to break them in. Incredible soft inner mesh, perfect street bike look, the ghost armour is so much more comfortable. Loved it and got lots of attention.
Ludger

The Hood jeans arrived, I am really impressed with the quality, the colour and the fitting of them, I was out on Sunday and rode around 300 miles and I must say they are the most comfortable bike trousers I have ever had, I'm 48 and have been riding bikes since I was 20 and these trousers are unreal, the best and most comfortable trousers I have ever worn, I can't explain how pleased I am with them, I will be passing on good reports to any bikers who ask.
Noel

Just a short message to say thank you, I have received my jeans and although a little sceptical about the "fit and forget" line in your advertising referring to the armour I have to say its spot on. I actually thought the hip armour had fallen out when I first put the jeans on. The jeans themselves are a revelation, compared to my old ones they are another level. I have yet to do a great number of miles in them but the miles I have done have been comfortable and feel no different to wearing normal denim jeans. Many thanks for a great product.
Stuart

I recently purchased the unarmoured version of your jeans as I already have spare armour from other garments. I was impressed with the speed of your response as you emailed me almost immediately following my order. The item arrived within a week which considering the current situation was great. I have worn the jeans a few times and I have to say that these jeans are as close to perfection as I could imagine. The sizing is spot on, fit is very good and the quality of construction enviable. Fantastic product.
Thankyou.

This weekend I completed my first 100 miles in my new Hood Jeans. Wow! I stayed cool when the temperature reached 88F and the jeans were super comfortable. They fit perfectly as well. I'm hoping I never have to test the design limits of these great motorcycling jeans. Customer service was first rate; I was surprised at how quickly I received my delivery after placing the order. Thanks for making a great product matched with outstanding customer service. I'm a fan of Hood Jeans!
John

I was going to write to submit feedback on my recent purchase but after reading all of the comments, I cannot possibly add anything to all of the wonderful things other customers have already posted. Thanks for a great pair of jeans and unbelievable service!

I have just returned from my biking holiday as a pillion passenger around Northern Spain and the Pyrenees. This was a first time adventure for me and I wasn't sure about bike gear etc. I have to say, the ladies Hood jeans I purchased from you were just fabulous over the 1,200 mile journey! I'm normally size ten/ short leg and these were true to fit. A huge thank you to Julie who was so helpful on the phone when I realised I had accidentally ordered the wrong size just a week before the holiday- she immediately changed my order and the jeans arrived well on time. Elasticated foot strap is very handy! Roll on my next trip!! 
Catherine

I received the jeans today and they are amazing. The fit and feel are outstanding. Your company is truly leading the pack in motorcycle protective jeans production. I will recommend them to anybody, anywhere and anytime. Thank you for providing such a world class product. 
Josh

Amazing. And what's more, they live up to the technical expectations; well made, comfortable and providing me with a feeling of being safe and secure when riding. I will have no hesitation in recommending Hood Jeans to anybody who asks me. Of course, they are not cheap. I wouldn't want them if they were. This is my safety we are talking about. But what they are is GREAT value and you enhance that with fantastic service. Thank you, thank you and thanks again! 
Peter

Perfect fit no noticeable ride up while on the bike, no movement of armour & really comfortable. 
Tom

Thank you so much for the incredibly speedy delivery of my k7 infinity jeans. They are the best bike jeans I've ever had, Soft and comfortable but substantial! 
Lindsey

Quick note to say thank you! Shipping to USA was less than 5 days from time of order. Super-fast. I got Navy for myself and Black for my buddy. Both pair looks great. I've tried on competitor brands trying to find the perfect pair of riding jeans, and I will say I am blown away at the over fit, feel, quality, and price of Hood Jeans. The mesh lining truly makes a difference in comfort. Even my buddy is impressed. Thank you Hood Jeans and Staff.

I just tried my jeans for the first time. Today I rode my bike from Da Nang to Hoi An, then to Tam Ky and back to Hoi An. Weather: 35-36 degree, sunny. (I'm in Vietnam, so what else would it be?) I have to say, even though the jeans are thick, I didn't feel hot in it even when I was not on the bike. Also, very comfortable for riding, I didn't feel hot at all. I noticed that I was feeling more comfortable sitting on the bike then last time when I used some basic jeans.
David

I want to thank you for the wonderful jeans which arrived this morning and your excellent and fast service. I am really impressed with the quality and fit of my new jeans. The cut suits me perfectly; so comfortable all around and a good length. They look really durable and have given me a reassuring sense of protection. Good value for money too.
I would highly recommend these for anyone.
Edward

Thank you Hood Jeans, the K7 Infinity Jeans and D3O® T5 X PRO armour had saved my hips and knees from any injury, which is a surprise as I hit the stag at around 60mph and only received a fractured wrist. (see folder with photos and video)
James

Hi Hood Jeans, Just wanted to say a big thank you to the team at Hood for a fantastic product.
I hit a Muntjac on the way home from work in June and came off. Bike was a bit of a mess after a 50mph slide, but the cargo trousers were more than up to the test. Torn material, but not a scratch on the lining, and more to the point, not a scratch on me!
Thanks guys and gals, really appreciate such a great product!
Best regards, Peter

I received my jeans today – I was out of town and so missed 2 previous attempts at delivery, so two thumbs up for fast shipping! They fit great, and my wife says she loves how they look on me. I'm impressed with the quality and sturdy feel, yet they're soft and pliable, too-can't wait to get them broken in properly!
My thanks for a great product, and as the husband of a small business owner on our side of the pond, it's my pleasure to support your family business. I'm fully in business now – British jeans to ride my British motorcycle (Triumph Tiger).
Regards, Matt, USA

Hi, I Had my Hood jeans cut off me today after a low Speed off after being side swiped on my motorbike.
Jeans stood up really well, and the ambulance tech couldn't cut the Kevlar. The D30 armour worked really well, so no complaints from me apart having to road test the jeans. I'll call tomorrow to order the replacements.
Cheers, Phil

Hi, I recently invested in a pair of your original K7s – as an early customer of the very first type and having ridden for over eight hours in the new garment I can only report that the lining is even better softer and still closely weaved offering superb protection! Even off the bike you hardly notice that you are wearing armoured jeans – just so comfortable!! Top notch service ordered on a Sat midday and arrived shorted to length mid Tue..!
How to sum up Hood Jeans… A superior safety product from a team that really cares – buy British – you will be delighted! Cheers…
Thanks again,. Best regards Steve

I was wearing the men's version on March 17 when I got properly done by a car. I was also wearing their jacket, both were cut off but I can confirm I had no abrasion damage and my knees, hips, elbows and shoulders were untouched.
Hood gear is not only very comfortable to wear both on and off the bike it also does what it's meant to.
Ian

Living in Australia traditionally the big name in kevlar jeans was D****** and I had my fair share of those. A number of years ago I did a lot of internet research and ended up buying a couple of pairs of the original K7 jeans and loved them and still have them. Recently I decided to upgrade equipment with new jacket, helmet, boots and gloves and as a matter of interest dropped back to the Hood Jeans website to see what was new. Friends were saying get the D****** or R********* Jeans but having worn Hood Jeans I will never wear anything else.
I was elated as I saw the new K7 Infinity jeans but the hardest choice was which colour to buy. That problem was soon sorted as I am honoured to be the first person in the world to buy the holy trinity of K7 Infinity – the black, stonewash and midnight blue! My biggest problem now is not which jeans to wear but which colour I am going to wear.
I can not speak highly enough of the exceptional quality and protection of the jeans and the superlative customer service from Julie, Chris and Laura. Jeans arrive in Australia a week after despatch.
My congratulations and thanks to all at Hood Jeans for producing the best protective jeans on the market. I will be keeping my eyes on the website and will be the guaranteed owner of any future styles as well.
Do yourselves a favour and forget the rest, with Hood Jeans you are buying the best!
Neil

I just received a pair of the K7 jeans in blue. Shipping was lightning fast. Let me just say that they are wonderful! Way beyond any expectations I had. They look like regular jeans and fit so comfortably I'm shocked. The protection afforded is remarkable. This is not my last pair. I wholeheartedly recommend Hood Jeans to the riders of not just Motorcycles but ATVs and scooters too.
Thank you, Brian.

Well I just have to tell you how pleased I am with your Jeans.
El Paso, Texas, U.S.A. – The product is absolutely blinding, and I am most chuffed at your shipping time. In short, I stand here utterly gobsmacked by the whole experience. Rest assured, if people ask, I will most assuredly let them know of your company and excellent customer service….

Dear Julie and the rest of the Hood Family,
I just want to give you some (good) feedback. Today I was really impressed by the speed of delivery. 28 hours from ordering to receiving the Hood K7 Infinity Jeans at my door – outside Oslo, Norway.
The jeans are the best looking motorcycle jeans I have ever seen, and the quality looks very promising. The fitting was perfect! If you usually use size 34" in your regular jeans, then you order 34"!
I ordered the jeans with the D3O T5 EVO protection since those are only 10 mm thick (thin) as I am planning to use these at work too.
I am looking forward to try them on tomorrow commuting to work.
Best regards, Hans

Just like to say that having worn the new jeans for a few weeks now how much more comfortable they are over my older Hood Jeans (10 years old) The lining really makes a difference and the fit is absolutely perfect.
I hope that I never have to use them in anger but I feel totally confident that should the inevitable happen they will serve me well. I have had a different pair of jeans a couple of years go given to me as a present but they come no where near the quality of the K7 and I don't use them at all. Brilliant service and cracking quality.
Regards Paul.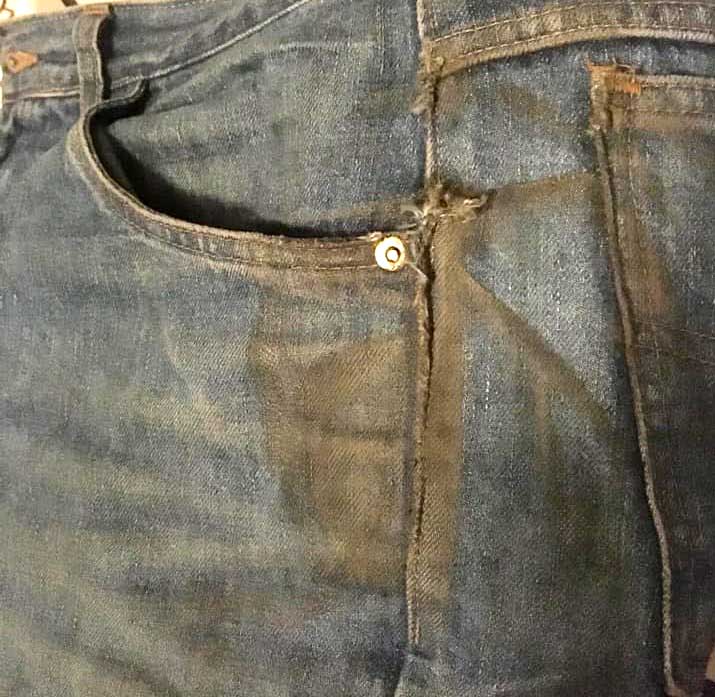 Hi I bought some K7 jeans in May, unfortunately I had a front wheel washout on a country lane on Monday resulting in a 20mph slide along the road on my right side with my bike on top of me. As you can see from the attached photograph although the outer fabric of the jeans are damaged the inner fabric remains intact and that combined with the armour resulted in protection of my outer leg on the right side. Simon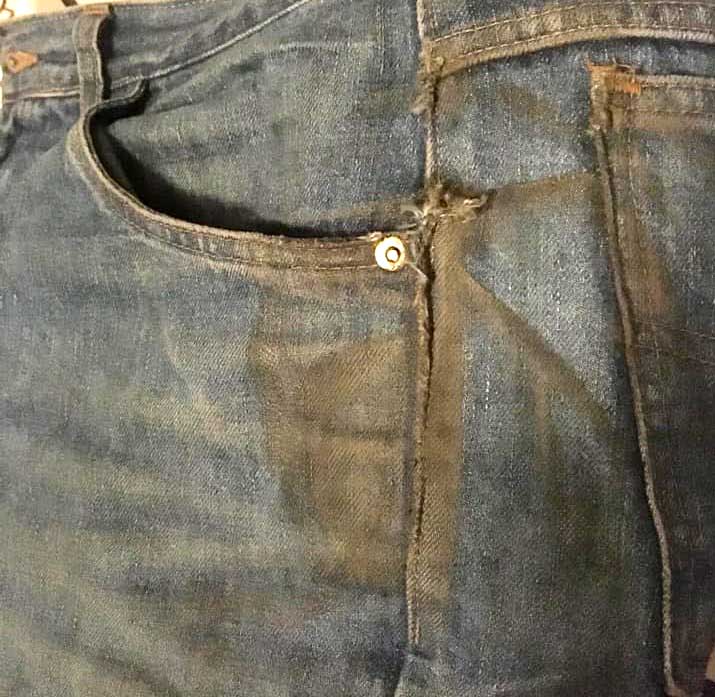 Hello, I just wanted to say I purchased a pair of your new style jeans for this season and love them. I ride a 50/50 mix of off road and on and find your jeans work perfect, from temperatures in the mid 40's to a high this year of 100 they worked well for me.
Thanks again for making a great product.
Tim

Wanted to let your team know that I love the jeans.
Wore them all day, riding for 4 hours, then about 6 hours at a motorcycle show in 80 degree (F) temps. Forgot I was wearing armoured jeans. Great looking, non flamboyant product that I trust to help protect me and that I'm comfortable in. Thank you!
Joshua

Thanks for speedily supplying a fantastic product. I own another brand of motorcycle jeans (name withheld to avoid embarrassment) and these K7s surpass them in every way possible. The fit is excellent (like they were tailor made). The level of protection is outstanding and here's my main point. I needed something to ride to work and be comfortable enough in for a 12 hour shift.
With my previous jeans, I ended up removing the armour after one shift because it was just too uncomfortable. Not good from a protection perspective! No repeat of the problem with these. Comfortable enough to leave armour in all shift long so still safe for the ride home 😊 Proud to support a quality British business. Long may you continue. Thank you!

Just to say thank you, my jeans arrived yesterday much earlier than expected.
On initial inspection I am very impressed. I own several other pairs of motorcycle jeans from large American and Italian companies and The Hood jeans already stand out for quality and design. The armour fits quickly and easily, the internal mesh lining is excellent making putting on/off the jeans super easy and also comfy. The level of protection looks great and the jeans still fit to size even with pro armour in. Could not be happier and will recommend you highly to all my riding mates.
Thanks again, James

Hi, We've been out for a good ride on our (we'll my…) bike today and both agree the jeans give a great feeling of security and were quite comfortable in the heat being enjoyed at the moment.
They seem like a great product. Keep up the good work. Regards, Philip

My name is Dawn. My husband William bought his second pair of hood jeans from you beginning of February this year after previously having your hood cargo jeans.
On Thursday last week he was involved in an accident. He broke his collar bone 5 ribs and shattered his ankle and foot. The doctors checked his hip and knees and surprised to find no injuries. Its only at times like this you realise the quality of the jeans and armour. Thank you so much.

I just wanted to give a little feedback regarding my K7 jeans men's blue denim. They've arrived yesterday morning and I immediately went for a ride. First, I am impressed by the really (!) fast as well as free delivery which was quite unexpected since I occasionally order stuff from Germany and companies over there take ages to deliver the order (and also charge quite the fee for sending the parcel to a neighbouring country…), so +1 for that!
I am thoroughly impressed by the quality of the K7 jeans and they fulfilled my expectations to the fullest. They are comfortable to wear (even with the pro armour), the size descriptions you give on your site match the product perfectly and they are very comfortable even when not riding. The quality of the stitching looks impressive, both the stitches in the denim as well as the ones holding the K-tech para-aramid lining in place. I also like the fact that the pockets have a considerable size in order to fit anything from a cell phone to a wallet and even more in there.
The main reason I ordered such a pair was to have protective gear that I could also wear when going to the bar or when visiting places off of the bike and, again, I could not be happier with the brand choice I have made. At 30°C outside temperature, I sweated a lot less than in my nylon protective gear. I enjoy supporting small businesses and given the service you offer for a more than competitive price, I would have to rate the jeans as well as the transaction as a whole with a solid 10 out of 10! Thank you!

I just wanted to let you know that I received my K7 Hood Jeans, along with the D30 hip and knee armour, today. Considering I live in California, USA, and I ordered these two days ago, I'm astounded that they arrived so soon. The jeans themselves are spot on in fit and quality. I've been searching for literally years for the perfect pair of riding pants and I've finally found them! They are comfortable, look like regular jeans (actually better looking than regular jeans) even with the armour in them, and are trimmed to the right length. Truly a top quality product.
Your staff was a pleasure to deal with when I made inquiries about your products. I will be spreading the word to my riding community and most certainly will be doing business with you in the future. Thank you for making a terrific product and for following it up with excellent service.

G'day. I live in Adelaide, South Australia. I am literally gob smacked! I ordered 2 pairs of your magnificently fitting jeans (K7's and B15's) 7 days ago and they landed on my door step this afternoon! It takes longer for me to receive items from a capital city in my own country!!!
Not only was I delighted with the delivery speed (which, amazingly, is free), but the cut, fit, and comfort of the jeans was something I have been trying to find in riding apparel for many years. The mate who recommended them to me swears by his, and now I know why.
Hopefully, I don't have to test out their safety aspects, but I will now ride with the peace of mind that I am protected by the right materials. Cannot thank you enough, and will do my utmost to promote your product to my riding mates and Forumites. Again, thank you for your amazing service and product.

Today I have received the order and the jeans are… fantastic! Purchasing online for the first time from an unknown supplier always entails some risk, but you have exceeded my expectations in terms of quality of the product, customer service and timing of the delivery. You can quote me if you wish. Kind regards.

I was in a fairly serious motorbike accident on Thursday where a car pulled out on me at the last minute meaning I instantly hit it at about 30mph, doing quite an impressive flip.
Thanks to my Hood K7 Jeans I still have my legs intact, albeit very banged up at the moment, but that's to be expected. I know that is why I bought my gear but I've felt an overwhelming need to thank everyone for it because I think it genuinely saved my life, if not the use of some of my limbs. Attached are a couple of pictures, the one in the ambulance is just after I very loudly protested against them cutting my jeans off to check my legs! – Proud owner of intact legs thanks to Hood K7 jeans

Hi, I just wanted to thank you for making such an excellent product. This week I crashed losing the front end on a roundabout at 40mph, I was taken to hospital and sadly the paramedics cut the leg to check my knee and hip. I came away with all my skin intact and the hip armour almost certainly prevented me breaking my hip (I have a nasty bruise), the bike hit my knee which hurts but again minimal damage really.
The paramedics were really impressed at how well everything held up, and so am I. I've attached some pictures, for context I've attached what used to be my bar end mirror so you can see how much abrasion they encountered. Thanks again.

In June 2017 I toured Northern Italy on a Lambretta for three weeks. On the way home the scooter had a mechanical failure which resulted in me coming off at 70 mph on a German autobahn. I slid on my backside for some distance before coming to a stop and was taken to hospital for observation of suspected internal injuries.
The denim on my Hood Jeans had been ripped in numerous places but the K-tech para-aramid and D30 armour saved me from any injury. The doctors were mystified as to how I only received a grazed elbow in the accident but I have no doubt the Hood Jeans I was wearing played a major part in my protection.
I replaced the Jeans as soon as I returned to the UK and never ride without them on.

Hi – just wanted to say how pleased I am with the Cargo Jeans in black D30 armour. I bought them about 4 weeks ago prior to a trip to the French Alps in some fairly hot weather. Just got back and thought I would let you know that the fit is great, very comfortable to wear both on and off the bike when walking around and fine in the hot conditions. The pockets are really nice and deep with the security of Velcro on the side and back so you know you're not going to lose anything.
Thankfully didn't need to test the crash resistance, but felt way more confident than had I been wearing only jeans in that heat! I would have cooked in my leathers!
On the move I could feel the cooling air movement through the fabric so can attest to their breathability and love the way I can wear them outside my bike boots for extra ventilation or tucked inside during rain etc.
Thanks again for a great product and very good, polite and friendly service when I phoned up – well done and be sure of my recommendation to my friends.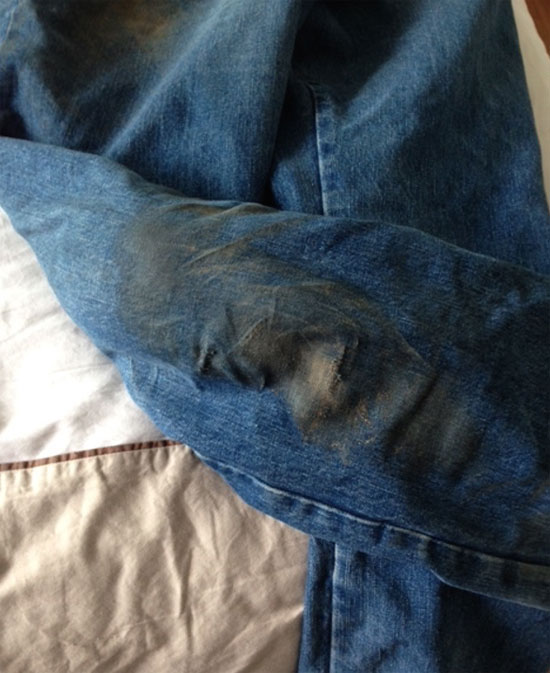 Thank you to Hood jeans! You literally saved my skin! Not a scratch!

I have been looking for a pair of riding jeans & had read a ton of blogs and biker mag reviews and your jeans kept receiving the highest accolades.
I ordered a pair of your K7 jeans with the D30 knee & hip protectors at the beginning of the week and they arrived yesterday. I live in Normandy so already the speed of delivery impressed me but it doesn't stop there.
They say the proof is in the cooking and I rode for 4 hours yesterday afternoon incidentally, the average temperature was 30C. I was blown away by the quality of the cut and fabric (they fit better than my 501's), the comfort – I never felt hot or noticed the protectors and they look like a normal pair of jeans not the bulky attire usually associated with protective biker gear.
You have a fantastic product which I will recommend to all my other biker buddies.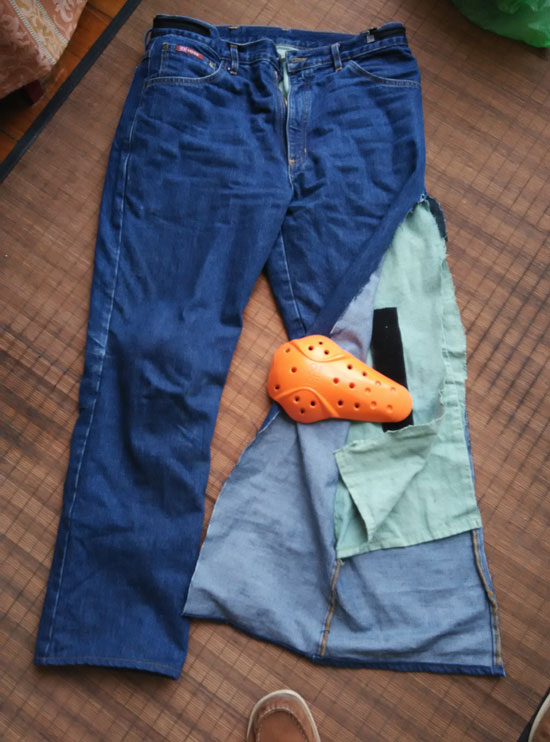 I visited you and bought a pair of jeans back in May. I just wanted you to know that while on tour in Spain last week, I dropped my Triumph Explorer at about 20 MPH, breaking my ankle and arm in the process. I had no road rash at all and the jeans were completely undamaged. Sadly, the medical team had to cut them off me but I managed to save the armour!
Fantastic protection and I am happy for you to use this email as a Commendation of the quality.

Just wanted to say a big thanks for the K7's, delivered yesterday – 7 days to regional South Australia is bloody amazing!
They look, feel and fit like a really tough pair of jeans. Waist size same as my Levis was spot on too. The knee armour gives me that extra bit of reassurance and no ugly seams across the thigh and calf.
Fantastic! I've already recommended them to others.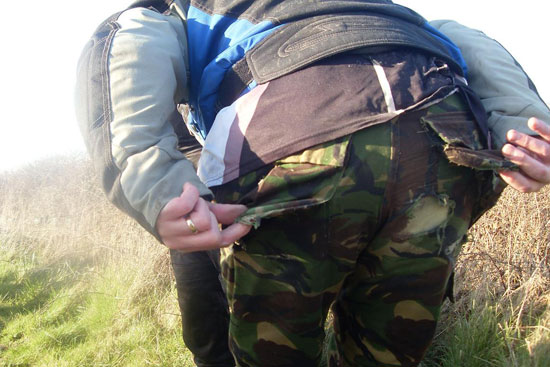 I crash tested my HOOD JEANS whilst trying to learn to wheelie. Obviously we were practising on private land, with the owner's permission. Well as you can see, my jeans stood up to my lack of talent far better that my bike did. This was approximately at 40 mph.
My jeans performed extremely well in their confrontation for the tarmac, and just tore the fabric. The K-tech Para-aramid lining was totally un-marked and did its job 100%.
I always wondered how effective they would be in an accident, now I know and am so pleased I purchased these jeans rather than any other make. When I need new ones, there is NO doubt where I will be getting them from. The customer service was top class too, and to top it all, it is a British company
Thank you to all at HOOD JEANS… 10/10

I've been wearing my Hood Jeans since 2007. Last autumn I put them to the ultimate test when a stolen car pulled out in front of me. His front bumper grazed the front folk leg, mangled the exhaust pipe and clobbered my right shin before flipping me over the bonnet.
I think the main impact was to my right boot but the knee armour in the Jeans was very effective in protecting my knees from the initial impact and subsequent excursion over the bonnet.

Just a quick email to say thank you for the quality of the jeans. I had a 40 mph fall this morning, followed by a long slide down the road. Thanks to the jeans, although I'm a bit bashed and sore, all I have to show for it is a few minor knee abrasions. I hate to think what state I would have been in if I had worn normal jeans!
Excellent product as advertised and I would highly recommend to anyone without hesitation.

Great buying experience! I am very pleased with the product received and the speedy delivery. This is my second pair of your motorcycle jeans. I lost weight and wanted to get another as I liked them completely.
Thank you very much!

The Jeans arrived yesterday and I cannot thank you enough. They fit like real jeans unlike some of your competitors.
I am blown away by the quality and I will be recommending these locally.

Just a short mail to say how impressed I am with the cargo jean my wife purchased recently for me from your company. They are superbly made & the fit is just right, the armour is unobtrusive to the fit & style of the jeans.
Needless to say I would not hesitate to purchase from you again or recommend your company. Pleased to support British industry in a small way.

I bought a pair of Hood Jeans this year. I did always feel comfortable but in the back of my mind was, are they ok or should I be wearing my leathers? Anyway long story short I came off my bike yesterday and I think it was at about 40 MPH and all I got was a very slight cut to my knee, (with lots of bruises elsewhere), I think that was impact as I got high sided.
The damage to the jeans was a tiny hole in the outer layer and no penetration to the K-tech Para-aramid, 100 percent impressed with them and I have no hesitation in recommending them to anyone who wants armoured jeans.

Just received my K7 Jeans. What can I say?
Wonderful Jeans can compete with any number of premium jeans brands. It fits very comfortable and looks very, very safe.
I hope never to test its acclaimed protection.
My next motorcycle jeans will be another Hood!

My K7 Jeans stood up to a 60mph slide; part of which had a 200kg bike on top of them (and me)!
The K-tech Para-aramid lining was completely intact, saving me from injury. Many Thanks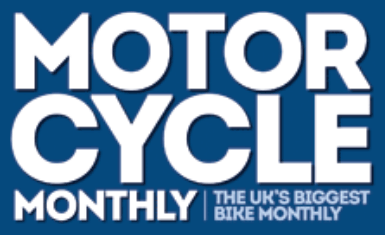 Motorcycle Monthly on the Hood K7 Jean with the new 2015 K-tech lining;
The K7s are comfortable on and off the bike, look good and will protect me from both impact and a slide. To my mind, Hood's jeans are the best you can buy – and they best just got better.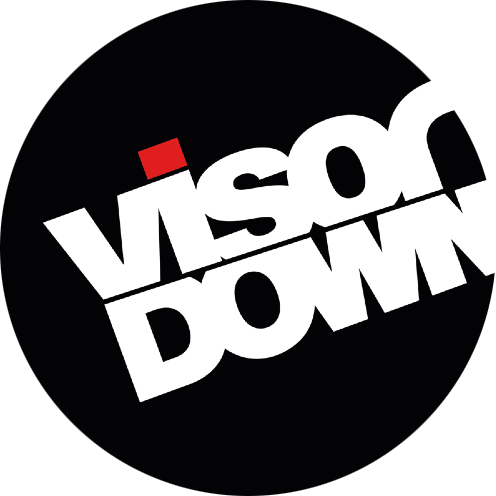 Visordown – Motorcycle Jeans – 8 of the BEST
Hood K7 Jean – Result 2nd      
Comfort 8/10
Abrasion resistance 10/10
Style 8/10
Impact protection 0/4
Visordown's verdict – 'We absolutely loved Hood's K7 Jeans. They're covered from top to bottom with protective K-tech Para-aramid, are £145 cheaper than our group winner, and could easily pass for casual wear'.
Reader comment – 'Hood give you the option to buy their Jeans with or without D3O armour so if, like me, you already have some you're not forced to buy it again. If you want the armour it's an additional £30. A complete pair of Jeans is still £116 cheaper than the winners'.
Hood's view – This was a great review, just a shame we were deducted the 4 points for offering optional impact armour, otherwise we would have topped the leader board. We did trial this a few years back and the feedback from customers confirmed they wanted the choice. To read more visit http://www.visordown.com/product-features/tested-kevlar-jeans-review/26481.html or for the Hood review go to http://www.visordown.com/product-features/tested-kevlar-jeans-review/26481-8.html#historysub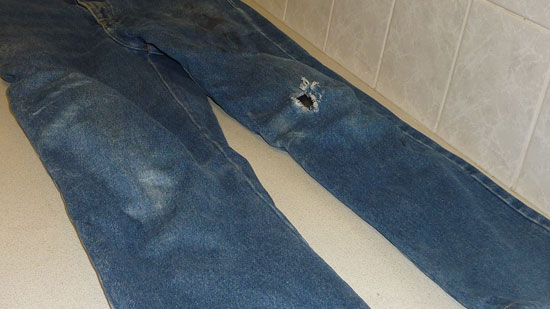 Subject to our recent telephone conversation concerning the high speed accident I had whilst wearing my Hood jeans. As you can see from the attached photograph, the damage to the jeans is quite substantial but I have come away with not a mark on me considering that I slid down the road for at least 100 metres.
These jeans are at least seven years old and have had numerous washes but they still did their job. I do not think I would have got better protection even from leather. A brilliant product, at a very reasonable price.
Needless to say, I have ordered a new pair, but hope I won't be testing them again. To all you bikers out there, if you like riding in jeans (as I do) make sure they are a pair of Hood Jeans.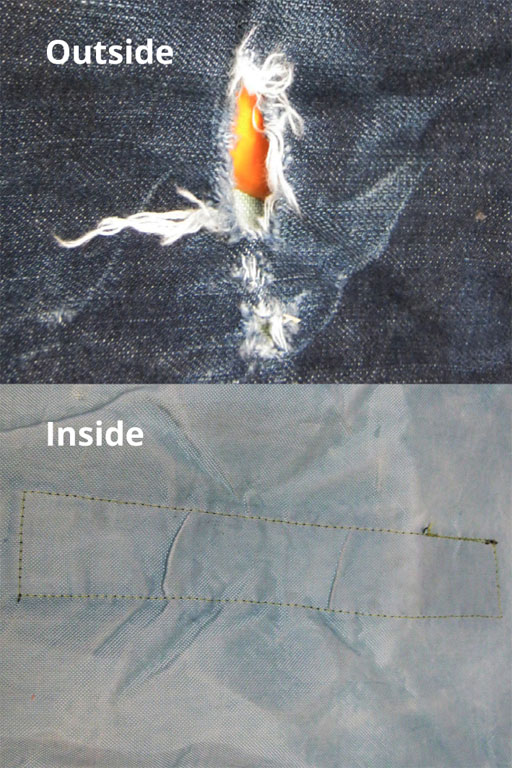 Just had to let you know that I have been wearing your jeans for years & have loved the fit & style.
But I had an accident recently so got a chance to test them too! My front brakes seized on at approx 70 mph on the M25, I got spat off the bike & went sliding down the motorway like a Moto GP rider!
Your jeans & armour worked fantastically, while the denim was shredded on my backside, the knees turned white from wear & a small tear in the knee armour. I was fine with not even a serious bruise, no cuts or road rash!
I will only recommend your jeans to friends and co-workers.
I will be buying another pair soon. Thanks.

I was taken out by a Vauxhall Meriva not indicating and pulling out so sharply, on the dual carriageway outskirts of Henley, it was as if they were avoiding an accident. End result was me and my bike cart wheeling down the road at 70mph.
My Screaming Eagle Limited Edition V Rod was totalled. I thought I was due the same fate!
A & E were swearing at you lot as it took 3 pairs of scissors to cut my K7's off. However, they did say that it was probably the jeans that saved my right leg. This was because I had a tortional fracture of my tibia which would have probably punctured my skin had my leg not been restrained within the Kevlar and tough jean material. I counted myself very lucky. So thank you again for your excellent products and for looking after me :-)
I had been singing the praises of your products before the accident but this gave them 'proof of the pudding'. Most of the members at Thames Valley and Oxford HOG Chapters now know of your products and a lot of them are wearing them.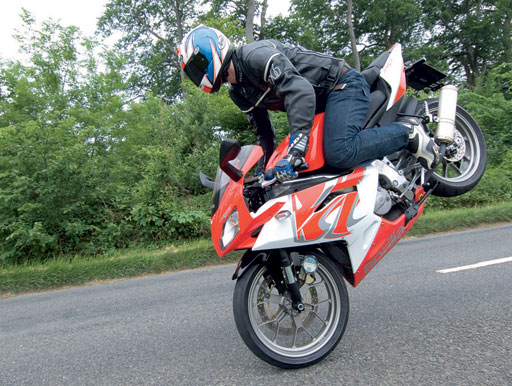 Service: Excellent and friendly.
Delivery: Rapid, no-nonsense packaging.
Jeans quality: Fantastic, commendable, construction, perfectly fit for purpose.
Jeans fit: Brilliant – I wish my regular jeans were this well cut.
Style: Great on the bike or down the pub. Overall, very happy; great value for money for Great British product. I'll be saving up for another pair! (Maybe the K7 in black next time?!)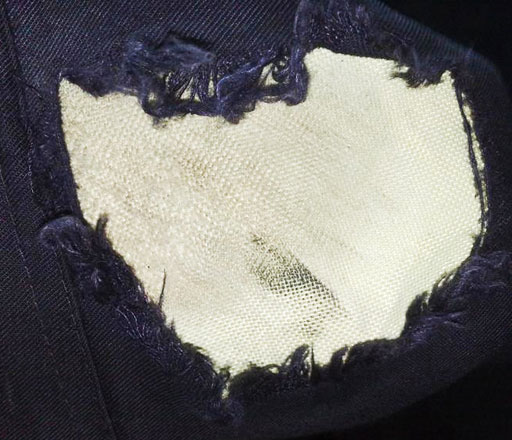 Hood Motorcycle Jeans after 90mph slide until stationery (no impact), couple of rolls near the end. The outer fabric makes it look bad but the worst you can say about the para-aramid fibres is it looks slightly fluffy and a bit grubby – it would be good to do exactly the same again.
Highly recommended.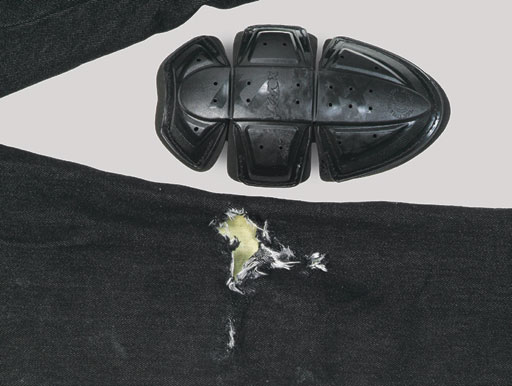 I came off the bike at around 70mph, losing consciousness in the process. I escaped any sort of major injury despite the K7 jeans and the armour being badly damaged in the process. I'm very glad I had these as I'd only bought them a few weeks prior to the accident.
The A&E department at the hospital were quite amazed that I'd not damaged my hips or got anything more than bruising to my knees.

I placed an order for some ND4 jeans with D30 armour on the 14th March, and I'm very glad I did!
Not only did they fit perfect and feel very comfortable, but they also work perfectly, which I found out the hard way following a recent accident.
Unfortunately my pillion girlfriend was wearing a different brand of Kevlar jean which did not stand up so well, resulting in road rash to her left knee.
I am intending to replace my jeans like for like and a pair for my girlfriend.
Many thanks once again for producing such a superb BRITISH product.

Thanks for quick delivery of my Hood Jeans. Unfortunately I won't be riding to Germany next week as it turns out my thumb was broken and my hand is now in plaster. But a broken thumb and toe is not bad considering I hit a deer at 60mph+.
I must have still been doing 50mph when I hit the road. The denim tore, but the Para-aramid is untouched. The armour was a bonus – I would have broken a knee otherwise.