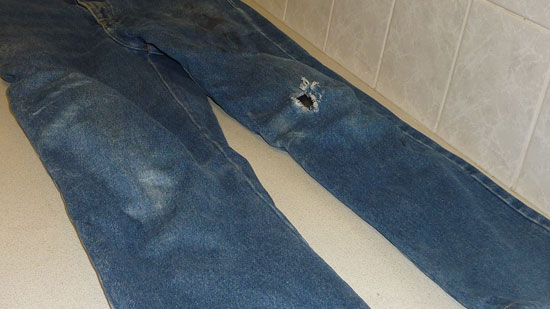 Subject to our recent telephone conversation concerning the high speed accident I had whilst wearing my Hood jeans. As you can see from the attached photograph, the damage to the jeans is quite substantial but I have come away with not a mark on me considering that I slid down the road for at least 100 metres.
These jeans are at least seven years old and have had numerous washes but they still did their job. I do not think I would have got better protection even from leather. A brilliant product, at a very reasonable price.
Needless to say, I have ordered a new pair, but hope I won't be testing them again. To all you bikers out there, if you like riding in jeans (as I do) make sure they are a pair of Hood Jeans.